In a few months, I will be releasing the third and final part of the Hunter in the Dark trilogy. I've been working on this trilogy since 2009, with the first book Gift of the Destroyer released in November 2011, and the second book The Raven's Endgame released in September 2012. I've been working on this trilogy for four years now, and with the release of the final book, it will finally be completed.
Last Friday, I revealed the cover for the final book to my mailing list, and now I am happy to share it with the rest of you.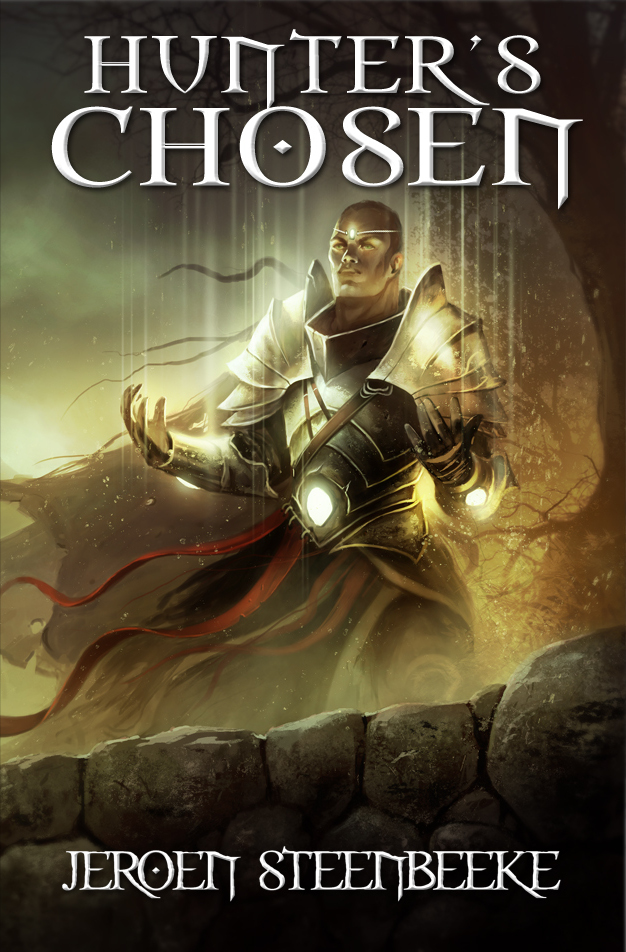 The cover art was done by Michael Gauss, who also did the covers for the first two books. I expect to release Hunter's Chosen sometime this summer, but I cannot give an exact date as it depends on the speed of my alpha and beta readers, as well as the availability of my regular editor. I will keep you posted of course, and I hope you will all buy Hunter's Chosen when it comes out.
Also, if you haven't signed up for the mailing list yet? You can do so at promo.jeroensteenbeeke.nl