Would you like to be in the loop about a huge sale featuring free and 99 cent young adult fantasy books? Not only will you have access to great reads at your fingertips, but there will also be fantastic giveaways. My first novel
Gift of the Destroyer
will be one of the 99 cent books included in the
Winter Escapes Sale
, and is already reduced to 99 cents on Kindle. Please note that the sale prices for many of the books wont go into effect until December 7.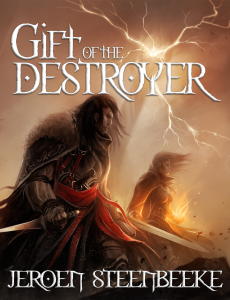 id=86e64c0619]Sign up to get daily alerts
during the Winter Escapes promo (
December 7th 14th
) about our author posts, giveaways, and our books for sale! Dont miss your chance at these great bargain YA Fantasy books. You can opt out at any time.